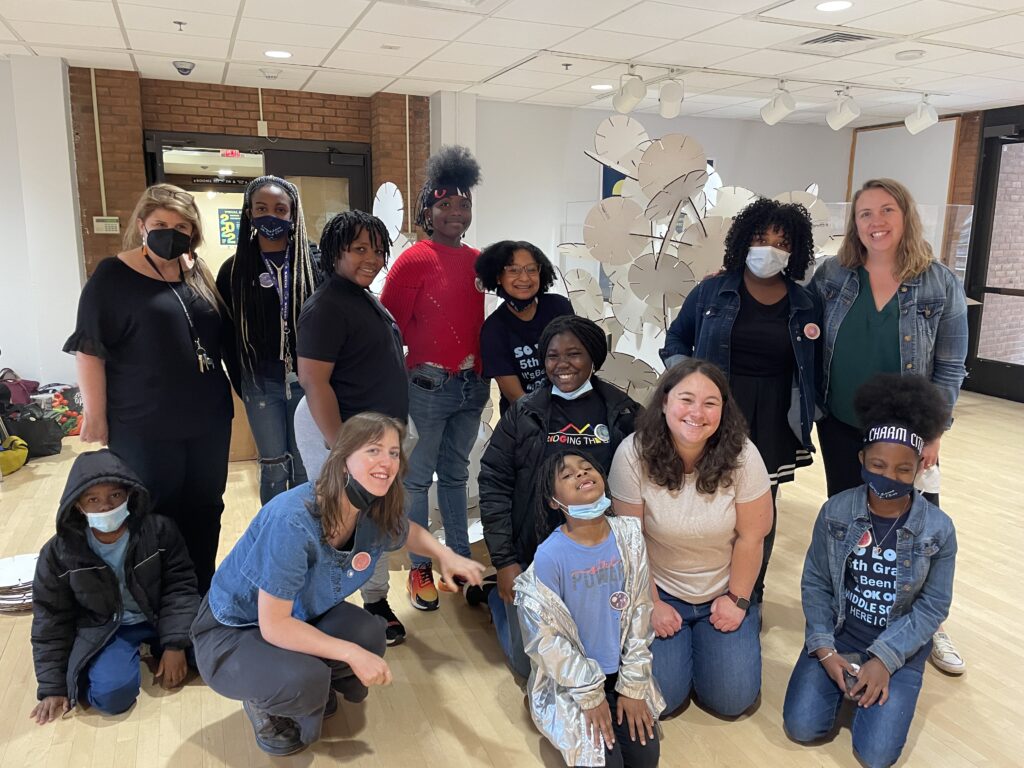 The Charlesmead Initiative for Arts Education is a five-year (2018-2023), philanthropic effort that manages a gift of $500,000 ($100,000/year) from the Charlesmead Foundation to UMBC. These funds are allocated toward arts education opportunities for K-8 students in Title I BCPSS classrooms to increase arts engagement, build interest and skill in creative processes, and cultivate confidence and efficacy in entering higher education.
This initiative aims to fund projects that foster the academic, creative, and social growth of students through the provision of programs, workshops, and other activities related to the arts. These projects may take place in the time frames of during, before, or after school. Funds have been used for: stipends/honoraria to hire educators as project collaborators; involvement of UMBC students and faculty/staff in ongoing projects; preparation of school curricula that expands arts education; and transportation and logistics (see "Funded Projects" tab for examples). Applicants may collaborate with local arts organizations if they ultimately serve K-8 youth at Title I BCPSS schools. Youth may be brought to the UMBC campus for arts programming, and UMBC faculty/staff and students may travel to the schools being served to facilitate programs.
Proposals should be tailored to the needs and interests of the populations being served, leverage the strengths of arts-related departments at UMBC, and reflect the vision of all children having equal access to quality arts programming in the full spectrum of artistic disciplines, such as Dance, Media Arts, Music, Theatre, and Visual Arts.
We are seeking proposals to fund new or expand existing partnerships between UMBC faculty/staff/graduate students and served schools. We will continue to accept and review submissions on a rolling basis for projects up to $1,000. Proposal deadlines for projects over $1,000 are November 18, 2022 (fall) and March 1, 2023 (spring). See "Submit a Proposal" tab. 
Contact Person: David Demarest (davidd4@umbc.edu).
If you have any questions, do not hesitate to reach out!