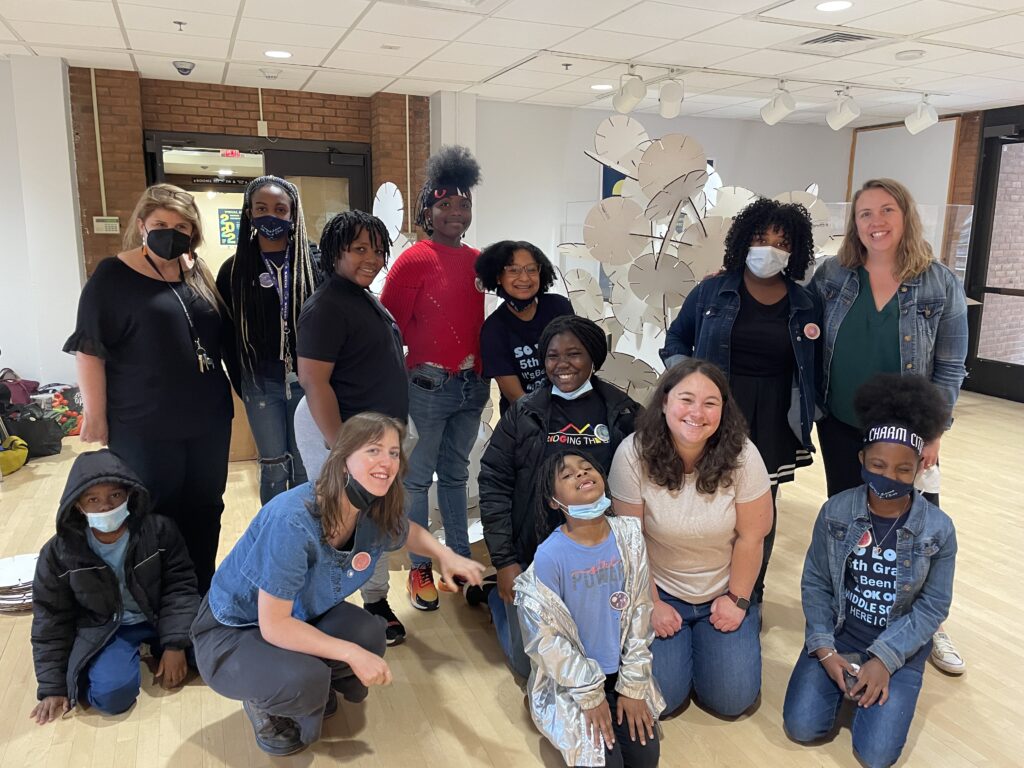 The Charlesmead Initiative for Arts Education was a five-year (2018-2023), philanthropic effort that managed a gift of $500,000 ($100,000/year) from the Charlesmead Foundation to UMBC. These funds were allocated toward arts education opportunities for K-8 students in Title I BCPSS classrooms to increase arts engagement, build interest and skill in creative processes, and cultivate confidence and efficacy in entering higher education.
This initiative funded projects that fostered the academic, creative, and social growth of students through the provision of programs, workshops, and other activities related to the arts. Funds were used for: stipends/honoraria to hire educators as project collaborators; involvement of UMBC students and faculty/staff in ongoing projects; preparation of school curricula that expands arts education; and transportation and logistics (see "Funded Projects" tab for examples). Applicants collaborated with local arts organizations to serve K-8 youth at Title I BCPSS schools. Students were often brought to the UMBC campus for arts programming, and UMBC faculty/staff and students would regularly travel to the schools being served to facilitate programs. Programs covered a wide spectrum of artistic disciplines, such as Dance, Media Arts, Music, Theatre, and Visual Arts.
The Charlesmead Initiative for Arts Education is no longer accepting proposals. However, you may reach out to Linda Dusman (dusman@umbc.edu), the Special Assistant to the Dean for Education and Arts Partnerships, if you have any questions!