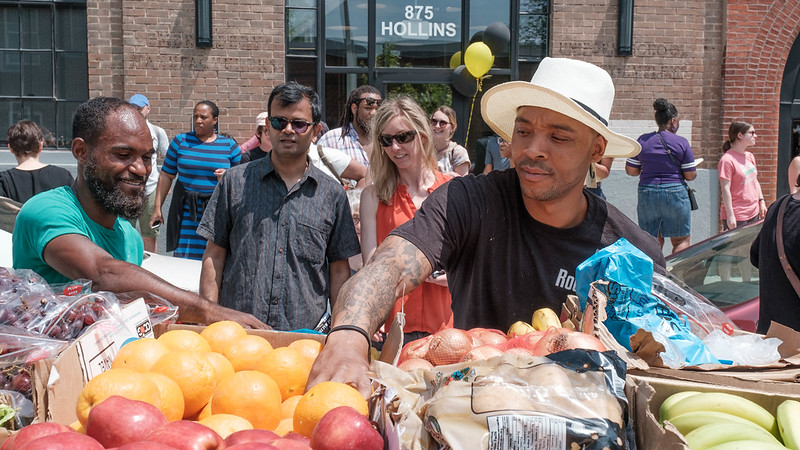 The Public Humanities minor is a space for innovative public scholarship and programming. Through interdisciplinary collaboration across the College of Arts, Humanities, and Social Sciences (CAHSS), students develop holistic approaches to public scholarship and community collaboration. The Department of American Studies (AMST) hosts and supervises the minor in AMST's Orser Center for the Study of Place, Community, and Culture, in collaboration with the Dresher Center for the Humanities.

Public humanities students use the tools and methods of the humanities to build knowledge democratically and respond critically to challenges of the twenty-first century, ranging from social inequalities to climate change. They learn to work collaboratively and creatively, connecting original research and programming with communities and publics beyond the university. Students build skills for creating sustainable projects that actively engage the public in meaningful dialogue, interaction, and the production of knowledge.
Sarah Fouts, the director of public humanities, works with an Advisory Committee of faculty from partnering departments and programs in CAHSS committed to supporting public humanities work across campus.
For the requirements for the minor in public humanities see: https://amst.umbc.edu/announcing-the-new-minor-in-public-humanities/
In 2020, CAHSS launched an initiative to promote diversity, inclusion, and social justice in the public humanities, supported by a $125,000 grant from The Andrew W. Mellon Foundation. The project, Strengthening UMBC's Public Humanities: The Baltimore Field School, will create a framework for faculty to collaborate with community organizations in building ethical and sustainable research and teaching projects focused on public humanities.

The Public Humanities minor has received additional support from the Dean of the College of Arts, Social Sciences, and Humanities; the Dresher Center for the Humanities, and Maryland Traditions.