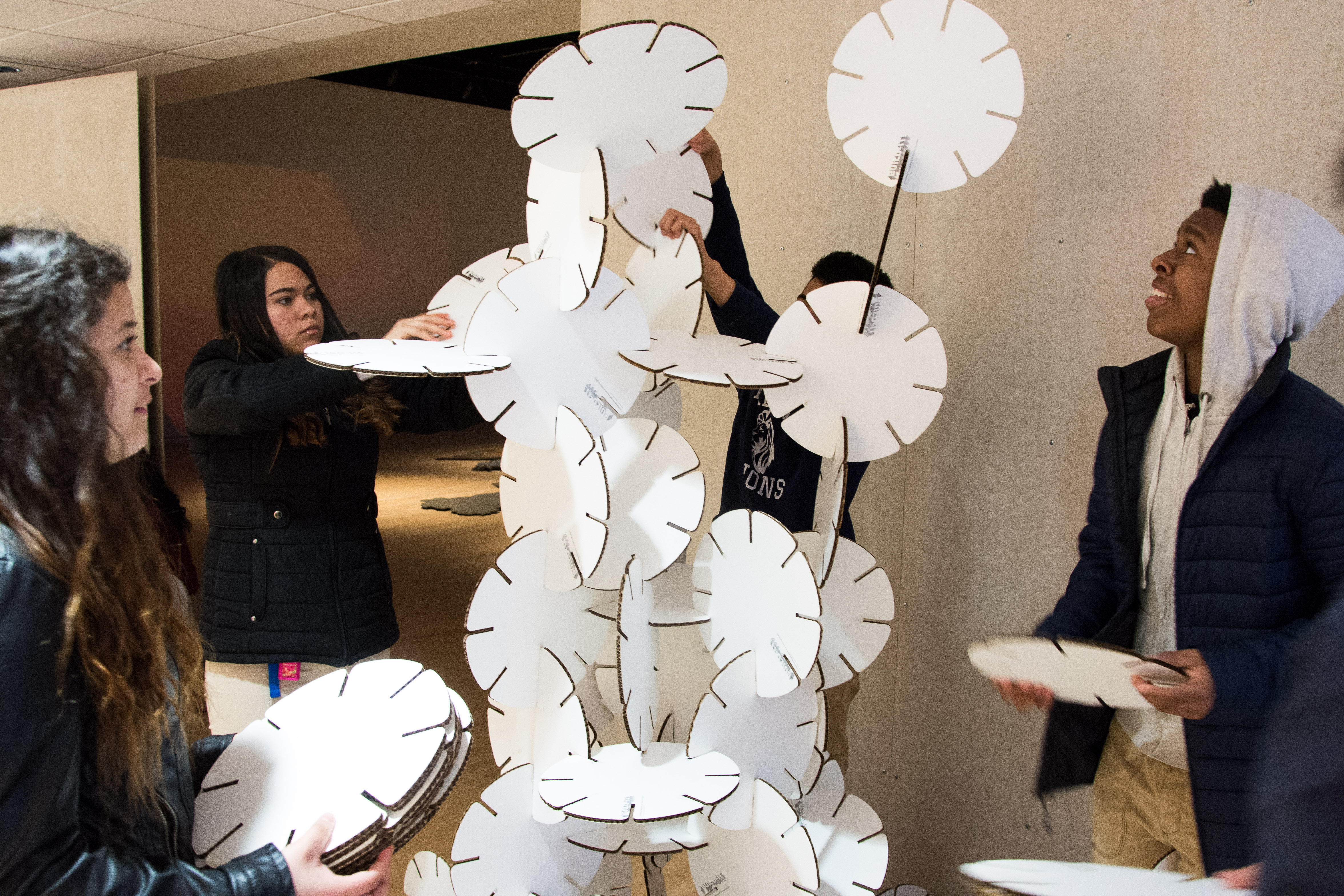 The Charlesmead Foundation has provided UMBC with a gift of $500,000 over five years, Fall 2018 through Spring 2023, aimed at strengthening arts engagement opportunities for K-8 students in Title I schools in the Baltimore City Public School System (BCPSS). We are seeking proposals to fund new, or expand existing, partnerships between UMBC faculty/staff/graduate students and these schools.
The UMBC-Charlesmead Initiative for Arts Education is looking for projects that improve the academic, creative, and social success of Baltimore City students by providing them with arts programs, workshops, and other arts opportunities, but not these exact parameters may be considered (contact David Demarest, davidd4@umbc.edu, to discuss in advance). These projects may take place during the school day, or may be incorporated into before- and after-school arts programs. Applicants may collaborate with non-profit arts organizations to deliver arts programming to the students. Funding may also be used to cover stipends for program curriculum-writing that matches the spirit of the gift, to help support UMBC student involvement in projects, or to finance other relevant elements needed to provide K-8 Baltimore City Title I students with quality arts experiences. A limited number of proposals that fit the spirit of the gift but not these exact parameters will be considered.
Direct connection with the K-8 students is highly recommended for proposals. Students may be brought to the UMBC campus for arts programming, and/or UMBC faculty, staff and students may travel to the schools to deliver artistic content.
Proposals should be tailored to the needs and interests of each school partner, leverage the strengths of a research university, and be inspired by the idea that all children are entitled to quality arts programming in the full spectrum of artistic disciplines, including Dance, Media Arts, Music, Theatre, and Visual Arts.
ELIGIBILITY CRITERIA
Full-time UMBC faculty, with approval of proposal from Department Chair
Full-time UMBC staff, with approval of proposal from Department Chair
Full-time graduate students, with approval of proposal from the Graduate Program Director and Department Chair (for projects up to $1,000 only)
NOTE: All proposals must abide by workload policies associated with the applicant's position.
For Projects Over $1,000
Fall Deadline: November 1st, 2021
Spring Deadline: March 15th, 2022
Decision and Notification: Within 3-4 weeks after submission
For Projects Up to $1,000
Deadline: Rolling
Decision and Notification: Within two weeks of confirmation of receipt of application
Please reach out to David Demarest at davidd4@umbc.edu if you have any questions. We want to help you succeed!