Kimberly R. Moffitt
Dean
Professor, Language, Literacy and Culture
kmoffitt@umbc.edu
Kimberly Moffitt (Ph.D. in communication/media studies from Howard University) joined the UMBC community as an assistant professor of American Studies. Before assuming the role of dean for the College of Arts, Humanities and Social Sciences, she was professor and director of the Language, Literacy and Culture doctoral program and affiliate professor of Africana Studies. A media critic whose research focuses on mediated representations of marginalized groups as well as the politicized nature of Black hair and the body, Dr. Moffitt has published several articles and book chapters, as well as five co-edited volumes, including Michelle Obama and the FLOTUS Effect: Platform, Presence, and Agency (Lexington Books, 2019), Gladiators in Suits: Race, Gender, and the Politics of Representation in Scandal (Syracuse University Press, 2019), Blackberries and Redbones: Critical Articulations of Black Hair and Body Politics in Africana Communities (Hampton Press, 2010), The Obama Effect: Multidisciplinary Renderings of the 2008 Campaign (SUNY Press, 2010) and The 1980s: A Transitional Decade? (Lexington Books, 2011). Her latest work explores the black body in Disney programming and the impact of colorism on Black teens. Dr. Moffitt often writes op-ed articles for the Baltimore Sun and is a frequent guest on local public radio, television, and Internet broadcasting programs. She is a member of the public service sorority, Delta Sigma Theta Sorority, Inc., the secretary of the board of the National Association for Media Literacy Education (NAMLE), and the founding parent and former board member of Baltimore Collegiate School for Boys Charter School, a 4th-8th college preparatory school.

Matthew Baker
Associate Dean
Professor, Geography & Environmental Systems 
mbaker@umbc.edu
410-455-2169
Dr. Baker joined the Department of Geography & Environmental Systems in 2008 and the Dean's office in 2021. Dr. Baker's expertise includes basic and applied research in applied ecology, quantitative analysis, hydrology, as well as geographic information systems, and remote sensing. He serves as Associate Editor of the journal Freshwater Science has held appointments as a Research Associate at the Smithsonian Environmental Research Center, as a Research Professor for the US Geological Survey, and as a Maryland Fellow at the National Center for Socioecological Synthesis. At UMBC, he has taught courses in Physical Geography, Watershed Science and Management, Watershed Analysis Modeling, Forest Ecology, Riparian Ecology, and Graduate Research Methods. Dr. Baker has served UMBC as Faculty Senator, Interim Department Chair, MPS Graduate Program Director, Chair of the Faculty Affairs Committee, Co-Chair of the Course Evaluation Implementation Committee, Co-Chair of the Climate Action Steering Committee, Faculty Athletic Representative to the NCAA, and Vice President of the Faculty Senate. Dr. Baker graduated from Emory University with a BA in English. He received both an MS and a Ph.D. from the University of Michigan, Ann Arbor.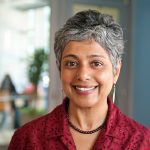 Preminda Jacob
Associate Dean
Associate Professor, Visual Arts
pjacob2@umbc.edu
(410) 455-3716
Dr. Preminda Jacob joined the Department of Visual Arts in 1995 and the Dean's Office in 2019. Her areas of teaching and research focus on modern and contemporary art history and theory, the visual culture of Indian films, and public art and urbanism. Her work documents and theorizes ephemeral art forms that animate the everyday, public spaces of post-colonial cities in South Asia. Dr. Jacob has published numerous articles, book chapters and a book, Celluloid Deities: The Visual Culture of Cinema and Politics in South India (Lexington Books, Rowman and Littlefield, 2009 and Orient Blackswan, India 2010) www.celluloiddeities.com. She received a J. Paul Getty Post-Doctoral Fellowship in the History of Art and the Humanities and a Rockefeller Humanities Fellowship to support her research for this book. Dr. Jacob's service to the university includes a three-year term as Chair of the Department of Visual Arts. Dr. Jacob earned her BA from Stella Maris College, Chennai, India, her MA in Art Criticism from Maharaja Sayaji Rao University, Vadodara, India, her MA in Art History from Binghamton University, and her PhD in Art History from the University of California, Los Angeles.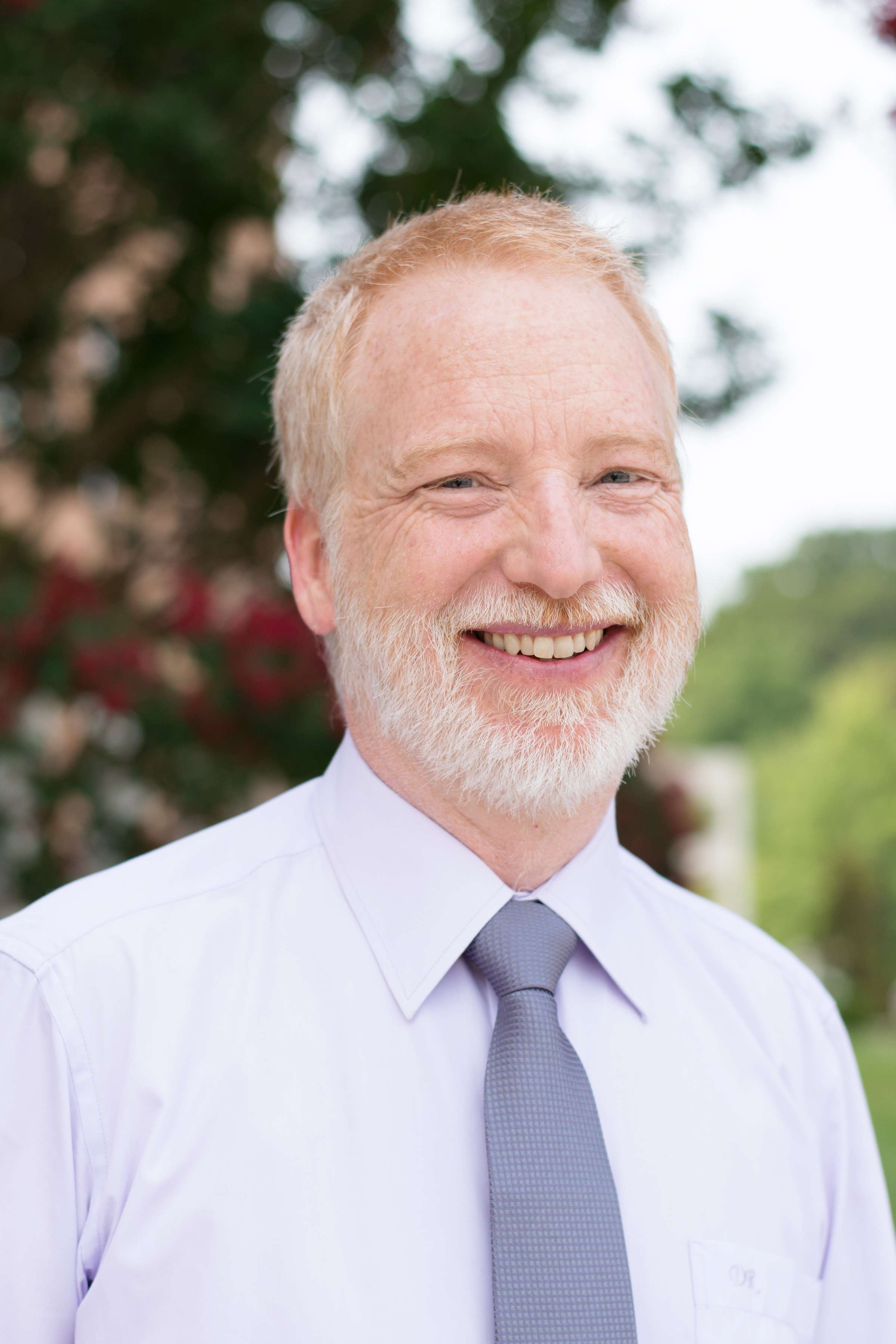 John Stolle-McAllister
Associate Dean, Student Success
Professor, Modern Languages, Linguistics and Intercultural Communication
stollem@umbc.edu
410-455-2130
John Stolle-McAllister joined the Department of Modern Languages, Linguistics and Intercultural Communication in 2000 and the Dean's Office in 2014. His research and teaching interests include cultural change and social movements in Latin America. In addition to numerous articles and chapters dealing with social movements demanding decolonial cultural change in Latin America, he authored Mexican Social Movements and the Transition to Democracy (2006), which analyzes two towns' resistance to development projects that threatened their livelihoods and their sense of community. His most recent book, Intercultural Interventions: Politics, Community and Environment in the Otavalo Valley (2019) examines the development of intercultural political, community and environmental relationships in Kichwa communities in northern Ecuador in the wake of that country's Indigenous rights movement. He earned his BA from Bates College, and his MA in Hispanic Literatures and PhD in the Comparative Studies of Discourse and Society from the University of Minnesota.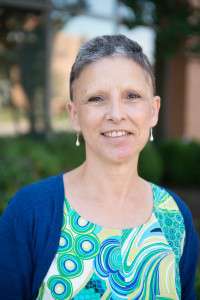 Eva Dominguez
Assistant Dean
edomin2@umbc.edu
410-455-2823
Eva Dominguez, the Assistant Dean of Finance, joined the Dean's Office in 1999. She brings extensive administrative experience in college administration, as well as a diverse background in both private and public sectors. She received her first degree in archeology and classics, but now spends her time as a CPA.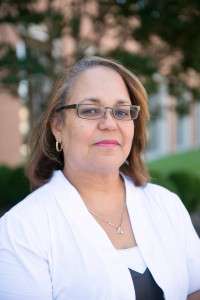 Tamara Brown
Executive Administrative Assistant
tbrown@umbc.edu
410-455-2385
Tamara Brown has been in the University of Maryland System since 1984. She joined UMBC in 1999 as the Administrative Assistant for the Department of Public Policy. In 2007, she joined the College of Arts Humanities and Social Sciences. She currently assists the Dean and Associate Deans with recruitment and promotion and tenure.
Lisa Thomas
Executive Administrative Assistant
lisah@umbc.edu
410-455-2385
Lisa Thomas started working at UMBC in 2012 when she joined the Education Department as an Administrative Assistant.  She joined the College of Arts, Humanities and Social Sciences in 2017 as an Executive Administrative Assistant. She is responsible for faculty recruitment, faculty searches, CAHSS Controlled Spaces Coordinator, and the Event Coordinator.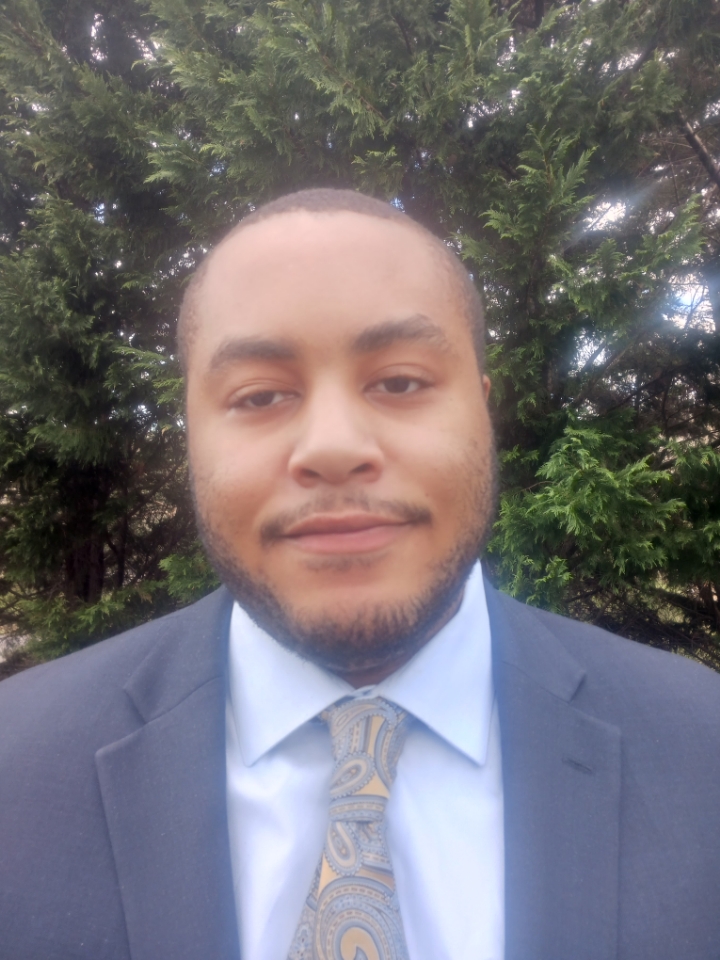 Nick Beckwith
Public Relations Specialist, Digital Content
nbeck2@umbc.edu
Nicholas Beckwith is a new and upcoming Digital Media Specialist for UMBC. He is a southern Maryland native and has lived there for the past seven years. He started working at UMBC in late March 2022. Nick initially started his UMBC academic journey in 2016 and graduated with a B.A. in Media and Communication Studies and a double minor in Cinematic Arts and Entrepreneurship in May 2020. During his time as a student, Nick interned for the UMBC recreation department as a Social Media Designer. He is currently pursuing a M.F.A in Game Development at the Academy of Art University.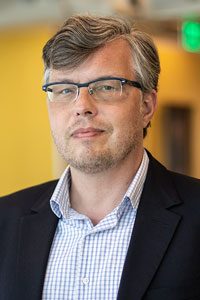 Jason Duncan
Information Technology Manager
jduncan3@umbc.edu
Jason Duncan has managed and supported a broad range of technology solutions and digital experiences for students, faculty and staff in various roles within the University System of Maryland since 2002. He most recently served at the University of Baltimore, leading the ongoing development, maintenance and enhancement of the institution's digital presence. Previously he served in the Office of the Dean of the College of Education at Frostburg State University, where he supported a faculty-led technology outreach program designed to promote adoption of educational technology and to address digital divide challenges by connecting the University with the local K-12 and business communities. He also served in FSU's Office of Information Technology where he supported the launch of the University's first online learning management system. Jason holds the B.S. in Philosophy from Frostburg State University and the M.S. in Information Systems from UMBC.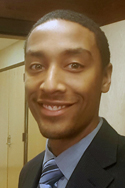 James Hamilton
Academic Advising Coordinator
jamham@umbc.edu
410-455-2958
James Hamilton started at UMBC in 2017. He is a Washington, D.C. native and has served in the field of higher education for over seven years. James worked as a Senior Research Assistant in the Office of the Provost/Vice President for Academic Affairs at Coppin State University for three years. After leaving Academic Affairs, he transitioned into the College of Business and worked as an Academic Advisor before being promoted to Transfer Coordinator. He brings knowledge in the areas of academic advisement, recruitment, and other key student support services. James received his B.S. in Sport Management from Coppin State University and earned his M.S. in Management from UMUC.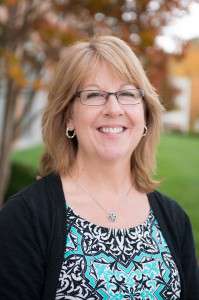 Donna Hart
Business Services Manager
dhart@umbc.edu
(410) 455-2501
Donna Hart started at UMBC in 2008 as an Administrative Assistant with the UMBC Police Department. She later became the Executive Administrative Assistant for the Chief of Police. In 2014, she joined the Dean's Office in the College of Arts, Humanities, and Social Sciences as a Business Services Specialist. After earning her HR Management degree in 2019, she became a Business Manager where she works closely with the Assistant Dean, the CAHSS financial team, and the administrative staff within the college.
Kelly Hodges
Business Services Specialist
khodges@umbc.edu

Kelly Hodges began working at UMBC in 2000 as a Contingent I employee in the Department of Economics. In 2004 she became full-time as an Administrative Assistant in the Department until 2008 when she became the Office Supervisor. In 2020 she joined the College of Arts, Humanities, and Social Sciences as a Business Services Specialist working for the CAHSS Shared Services Center. She works closely with the Business Manager of the Shared Services Center, and CAHSS Administrative Staff.
Jamie Jung
Business Manager
jjung@umbc.edu
(410) 455-1772
Jamie Jung started at UMBC in 2011 as Grant Accountant in the Office of Contract and Grant Accounting. She then moved to her next venture at UMBC, assisting the Associate Provost for Financial Management in the Provost Office and the Office of Vice President for Research as an Accountant. In 2018, she joined the Dean's Office as Business Manager, working closely with the Assistant Dean and the Associate Deans, the CAHSS Financial Team, and the administrative staff within the college.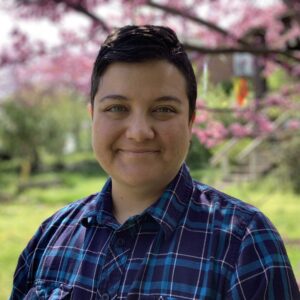 Cael Mulcahy
CAHSS Director of Operations
cmulcahy@umbc.edu
410-455-2960
Cael Mulcahy joined the UMBC Community in 2012 to coordinate the opening and operation of UMBC's Performing Arts & Humanities Building.  In 2019 they expanded their role in the CAHSS Dean's Office to provide operational support for facilities use through all areas of CAHSS by working closely with UMBC service and planning departments.
Previously they worked in venue planning and management at Emerson College and the University of North Carolina School of the Arts. They have been working to facilitate the professional and student uses of performance and educational spaces since they began working in academia in 2004.
Cael holds a B.A. in Theatre from The College of Wooster and an M.A. in Theatre from Ohio University.

Kathy O'Dell
Special Assistant to the Dean for Education and Arts Partnerships
Associate Professor, Visual Arts
odell@umbc.edu
410-455-2840
Dr. Kathy O'Dell joined the Department of Visual Arts in 1992 and the Dean's Office in 2001. An art historian and critic of modern and contemporary art, she is the author of Contract with the Skin: Masochism, Performance Art, and the 1970s (University of Minnesota Press, 1998) and co-author with Kristine Stiles of the forthcoming World Art Since 1945. Dr. O'Dell co-chaired UMBC's Middle States Periodic Review Committee in 1999-2001 and the Task Force on the Arts in 2001-2003, and she participates in numerous statewide education and arts education initiatives. She currently chairs the Higher Education in the Arts Task Force (HEAT Force) of the Arts Education in Maryland Schools (AEMS) Alliance and serves on the Maryland State Arts Council.  Dr. O'Dell earned her B.A. in Art and French from Colby College, M.A. in Art History from the University of California, Berkeley, and Ph.D. in Art History from the City University of New York Graduate Center.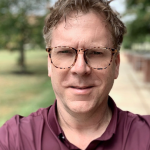 Robert Pawloski
Academic Advisor
rpawloski@umbc.edu
410-455-5922
A Maryland native, Robert has enjoyed a varied and successful career in media and film production. While living in Washington, DC, Robert worked as both writer and director of photography for entities like the Department of Defense, The Library of Congress and National Geographic Television. He relocated to Los Angeles in the late 1990s and worked as a story editor for film studios and producers. Robert returned to Maryland in 2011. For the past 10 years, Robert has served as both faculty and staff at UMBC. He has taught courses in the Visual Arts Department including media writing, film history and history of animation, while maintaining a freelance career as an award-winning writer.  Robert also held a staff position as an advisor in The Office for Academic and Pre-Professional Advising, where he advised students and produced content for the office's social media campaigns.  Robert is now an academic advisor for UMBC's College of Arts, Humanities and Social Sciences where specializes in the Department of Economics.  He holds his B.A. in Visual Arts; Film-Video as a proud alumnus of UMBC.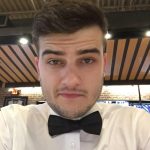 Zach Pennington
IT Support Specialist
zpenn1@umbc.edu
Zach Pennington rejoined the UMBC community early in 2020 to assist the College of Arts, Humanities, and Social Sciences with all of their Information Technology needs. He has spent the last 3 years working in various IT roles throughout Maryland, primarily with companies that focus on Medical Web Applications and Systems to aid those in need of Long Term Supports and Services.
While at UMBC, Zach spent much of his time not in class as a student worker for the Theatre Department and as an Operations Assistant working with the Operations Manager for the Performing Arts and Humanities Building. When not working, he could often be found elbow deep in his favorite hobby of building, fixing, or playing with any computer he could get his hands on.
Zach graduated from UMBC in 2015 with a B.A in Theatre focused on Lighting and Sound Design.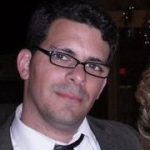 Brad J Ranno
Operations and Production Coordinator
bjranno@umbc.edu
410-455-3563
Brad J Ranno is currently the Operations and Event Coordinator for the CAHSS. He was formerly an Assistant Technical Director at the Bowie Center for Performing Arts, Technical Director at Baltimore Theatre Project, Set Designer/Builder at St. Paul School, the Theatre Technician at CCBC Essex, and Production Manager at The Audrey Herman Spotlighters Theatre. He has done event work and free-lance theatrical design work around the Baltimore area Washington area for many years including work for: Centerstage, Everyman Theatre, Studio Theatre, Shakespeare Theatre, Atmosphere Lighting, Eventtech, and many others. Brad holds a BA in theatre from The University of Maryland in College Park and a masters degree in arts administration from Goucher College.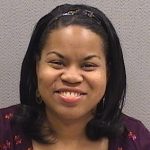 Jenae Wilson
Academic Advisor
jwilso8@umbc.edu
Jenae Wilson started at UMBC in 2006. A Maryland native, she has served in the higher education field for ten years. After graduating from UMBC, Jenae began working in the Registrar's Office as a Transfer Evaluator. After two years, she transferred her skills to St. Bernardine's Head Start where she served as a Family Services Coordinator for three years. Upon the center's closure, she was employed at the Community College of Baltimore County (CCBC) for four years as a veteran & online academic advisor. She rejoined UMBC's Transfer Services in 2017 and was promoted to the role of CAHSS academic advisor in May 2020.
Jenae earned her B.A. in English with a journalism minor from UMBC in 2003.