Faculty & Staff Accomplishments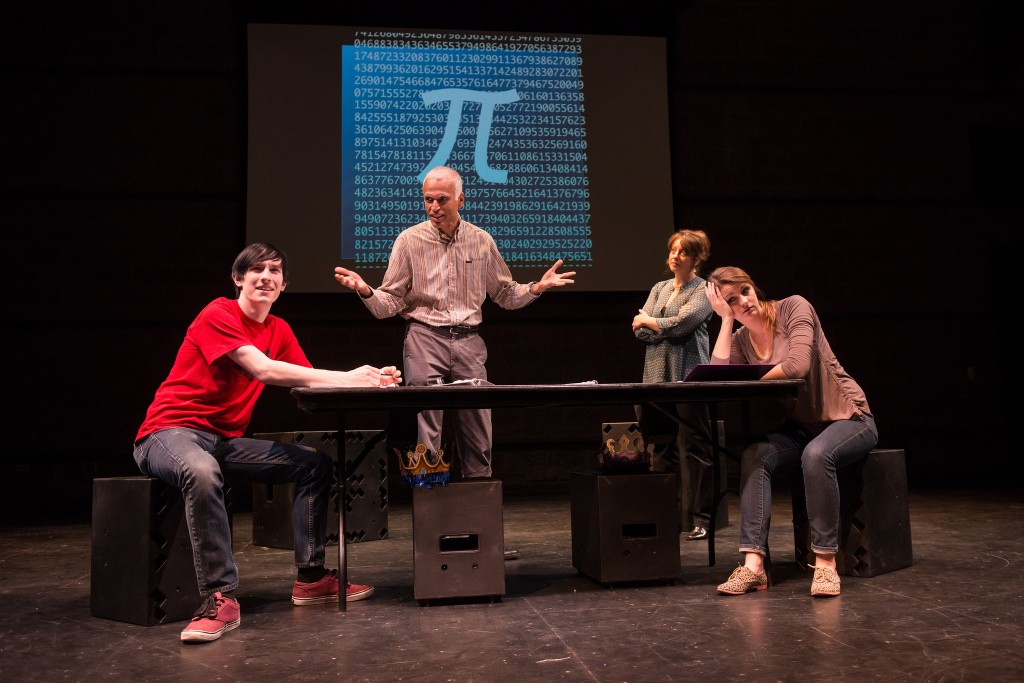 Gloria Chuku, Africana Studies, appeared live on Channels Television, Nigeria, one of the two most popular national televisions in the country, and discussed "Spotlight on the State of Education in Nigeria," on July 9, 2016. She also presented a paper titled "African Intellectuals and Decolonization: The Case of Mbonu Ojike," at the 6th Toyin Falola International Conference (TOFAC), Redeemer's University, Ede, Osun State, Nigeria, July 4-6, 2016.
Felipe Filomeno, Political Science, awarded early career prize from Latin American Studies Association in 2015.
Kate Brown, History, awarded ACLS collaborative research fellowship in January 2015.
Linda Dusman, Music, and Eric Smallwood, Visual Arts, receive a Maryland Innovation Initiative grant for development of their iPad app, Symphony Interactive.
Anna Shields, Modern Languages, Linguistics, & Intercultural Communication receives ACLS/Luce Foundation Grant for 2015 to convene a workshop on "The Culture of Literary Competence and Tang Bureaucracy."
Carlo DiClemente, Psychology, received the Lifetime Achievement Award from the Addictive Behaviors Special Interest Group of the Association for Behavioral and Cognitive Therapies.
Michael Fallon
, English, was announced the winner of the Judd's Hill Winery of California contest this fall for the best poem about wine. Three of his poems have been published on their website at 
www.juddshill.com/assets/client/2017%20Poems.pdf
.
Margaret Re, Visual Arts, will develop the exhibition and catalog for A Designed Life: American Textiles, Wallpapers, Containers and Packaging (1951-52) through support from a new $30,000 Art Works grant from the National Endowment for the Arts.
Andrew Nolan, History, received the Program Director of the Year Kendall Service Award for 2017 from the Universities at Shady Grove (USG). Nolan is senior lecturer and program director for UMBC's history program at USG. He has been part of the UMBC's history faculty at USG since 2008.
Deborah Rudacille, professor of the practice in English, has received a Guggenheim Fellowship for Science Writing. She is one of only two recipients in the category this year, and one of 173 new fellows in all fields, selected from a pool of more than 3,000 applicants from the U.S. and Canada.
The American Council on Education (ACE) has selected UMBC's Sarah Shin, professor of education and special assistant to the provost for academic initiatives, as a fellow in its 2017-18 class.
Michael Lane, an assistant professor of ancient studies, has been awarded $40,000 in grants from the Institute of Aegean Prehistory (INSTAP). Lane and his co-investigator, Eleni Kountouri, Director of Prehistoric and Classical Antiquities at the Hellenic Ministry of Culture and Sports, will use the grants to conduct field work around the Kopaic Basin in central Greece.
Whitney Schwab, assistant professor of philosophy, won a prestigious fellowship to research the origins of philosophical study of knowledge in the Western tradition. His project will involve writing a book manuscript to examine his central argument that thinkers didn't start focusing on the concept of knowledge until the Stoics, succeeding Plato and Aristotle.
Conductor E. Michael Richards, professor of music, and the UMBC Symphony have been awarded honorable mention in the college/university division of The American Prize's Ernst Bacon Memorial Award in the Performance of American Music for their 2016 performance and recording of William Grant Still's "Afro-American Symphony." Alan Wonneberger, lecturer and director of recording for the department of music, mastered the recording of the live performance.
In a year that featured a record number of votes cast, Theo Gonzalves,an associate professor of American studies, has been elected to serve as president of the Association for Asian American Studies (AAAS). The association was founded in 1979 to advance high standards of teaching, research, and service in the field of Asian American Studies.
A thought-provoking memoir about love, loss, and survival published earlier this year by Nancy Rankie Shelton has received a 2016 Best Book Award. Shelton, a professor of education, is the author of 5-13: A Memoir of Love, Loss and Survival (Garn Press, 2016), a book that has made significant contributions to the growing body of literature on living and dying well.