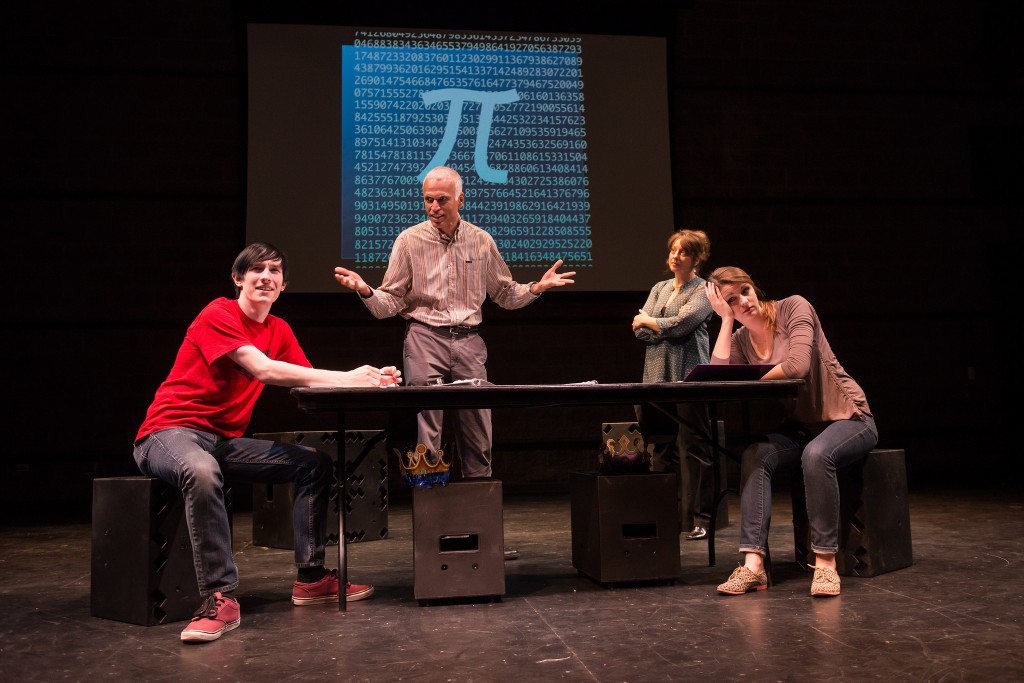 UMBC Presidential Faculty & Staff Awards 2021

UMBC's Presidential Faculty & Staff Awards acknowledge the essential contributions that university employees to UMBC. The 2021 awards were announced in April.
Presidential Awards
Erle Ellis (GES) – Research Professor 2021-2024
Kate McKinley (ENGL) – Teaching Professor 2021-2024
USM Board of Regents Awards
Laura Hussey (POLI) – Excellence in Mentoring 2021
Denise Meringolo (HIST) – Excellence in Mentoring 2020
Rachel Brubaker (DRESHER) – Staff Award for Exceptional Service 2019
UMBC Awards 2019-2020
Jessica Cook (SOND) – Jakubik Family Endowment Staff Award
Anne Christine Frankowski (SAPH) – UMBC Research Faculty Excellence Award
Carolyn Good (MLLI) – Karen L. Wensch Endowment Award for Outstanding Non-Exempt Staff
CAHSS Faculty/Staff Achievement and Research Awards 2021
The Office of the Provost at UMBC established a faculty award program to recognize excellence among tenured faculty in all three colleges.  Awardees were selected based on the promise and strength of their scholarship and teaching at UMBC.
The CAHSS Dean's Office established the Staff Award to recognize achievements and contributions to CAHSS and UMBC.
See below a list of recent faculty and staff awardees.
CAHSS Staff Achievement Awards 2021
Elle Everheart (GWST) – Non-Exempt Staff
Amy Schneider (PSYC) – Exempt Staff
CAHSS Adjunct Faculty Awards 2021
Paula Maust (MUSC)
Jonathan Zwi (MUSC)
CAHSS Excellence in Teaching Award 2021
Beverly Bickel (LLC)
CAHSS Early Career Faculty Excellence Award 2021
Matthew Fagan (GES)
CAHSS Mid-Career Faculty Excellence Award 2021
Dawn Biehler (GES)
CAHSS Dean's Research Support during COVID-19 Awards 2021
Ian Anson (POLI)
Haniyeh Barahouie (MLLI)
Terry Bouton (HIST)
Jennifer Callaghan-Koru (SAPH)
Maria Celleri (GWST)
Charissa Cheah (PSYC)
Ann Sophie Clemmensen (DANC)
Keegan Fineberg (ENGL)
Tania Lizarazo (MLLI)
Lisa Moren (VART)
Meredith Oyen (HIST)
Brandy Wallace (SAPH)
Carroll Faculty Research Awards 2021
Nancy Kusmaul (SOWK)
Brandy Wallance (SAPH)
Center for Social Science Scholarship Awards 2021
Fernando Tormos-Aponte (PUBL) summer Fellowship
Camee Maddox-Wingfield (SAPH) Summer Fellowship
Nianshen Song (HIST) Summer Fellowship
CIRCA Awards 2021
Brian Kaufman (MUSC) Summer Fellowship
Stephen Brandley (VART) CIRCA-IMET Artist in Residence
Dresher Center for the Humanities Awards 2021
Charissa Cheah (PSYC) Summer Fellowship
Erin Hogan (MLLI) Summer Fellowship
Bill Shewbridge (MCS) Summer Fellowship
Tamara Bhalla (AMST) Dresher Fellowship
Thania Muñoz D. (MLLI) Dresher Fellowship
Liptiz Professorship 2021-2022
Tim Grindling (ECON)