Student & Alumni Accomplishments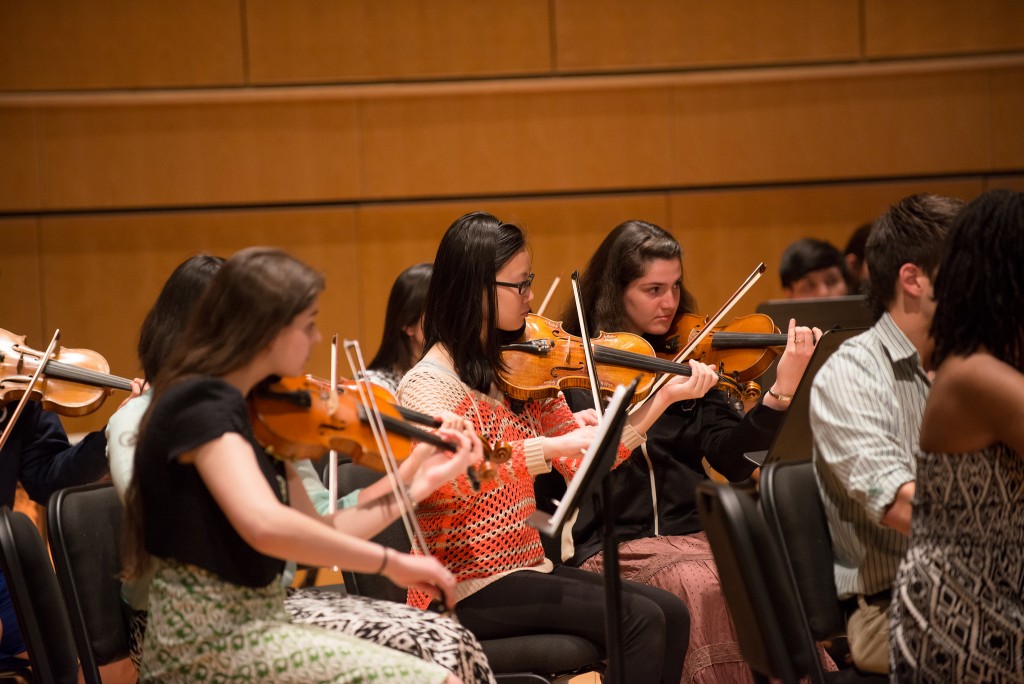 Dylan Rogers Elliott '17, history, was interviewed on WYPR about the impact of Maryland History Day, and the importance of studying history for students of all disciplines.
An interview with Victor F. DeMendonça Torres '15, MFA VART, Intermedia and Digital Arts, appeared in Bmore Art Magazine in February of 2016. Torres discussed his LIGHTHOLE project and the importance of intermedia, including its history and significance within the IMDA Program.
Ari Ne'eman '10, political science, comments on lack of evidence connecting violence and mental illness in response to legislation proposed following San Bernardino shooting.
Mental illness: an easy scapegoat for those who won't point fingers elsewhere (The Guardian)
Ivan Figgs '17, cinematic arts, and Lisa Moren, Visual Arts faculty, were interviewed by Shielah Kast for NPR's Maryland Morning in August 2015 about their web series, Marylandia, as well as how their creative venture relates back to relevant issues impacting the underrepresented and gives back to the local and state community.  Their web series can be found here.
English students Corey Kirk and Dorothy Stachowiak have been selected as 2014-2015 HASTAC Scholars (Humanities, Arts, Science, and Technology Alliance and Collaboratory). Throughout the year, these exceptional students will share their research with a lively international community of scholars.
"Salt.Rose.Witness," created and choreographed by dance major Alexis Renee DeVance, won the top award in Outstanding Student Choreography at the 2014 American National College Dance Festival, held at the Kennedy Center. DeVance's work was one of 31 selected for presentation at the festival, of more than 500 dances adjudicated across the United States.
Four UMBC students or alumni won 2014 Fulbright awards, all of them in the College of Arts, Humanities, and Social Sciences: Joshua Gehret '14, English and ancient studies, Fulbright English Teaching Assistantship for Indonesia, Lauren Raubaugh '11, English and History, Fulbright English Teaching Assistantship for Indonesia, Mitchell Donovan '12 B.S., '14 M.S. in Geography and Environmental Systems, Fulbright Research Grant, University of Turku, Finland, and Ke (Coco) Tang '14, history, political science, and visual arts, Fulbright Research Grant, Jordan.
Alyse Altenburg '14, master's student in Applied Sociology and Shriver Center Peaceworker Fellow, was selected as a Presidential Management Fellow for the Class of 2014. This two-year fellowship, sponsored by the Office of Personnel Management, places recent graduate students into two-year positions with U.S. government agencies.
Jamila Ellis, global studies, and Anna Kearns, global studies and Asian studies, were UMBC's winners of Boren Scholarships for International Study for the 2014-15 academic year. Ellis plans to study in Jordan; Kearns will take the scholarship in South Korea.
An ambitious and moving photography project by UMBC student Amy Berbert '17, visual arts, has captured the media's attention for its powerful impact on audiences across the Baltimore-Washington D.C. region. Berbert began taking photographs at crime scenes in Baltimore City last year with the goal of bringing visibility to the traumatic impacts of violence on people and communities.
The Washington Post has honored UMBC double-alumnus Sean Pang as its 2017 Teacher of the Year in recognition of the supportive connections he makes with Rockville High School students as an educator, tutor, coach, and mentor.