Firebird Duo: Paul Creston's Complete Works for Sax. & Piano
FESTIVAL BALTIMORE
Saturday, June 17, 2017
7:30 PM - 9:30 PM
Earl and Darielle Linehan Concert Hall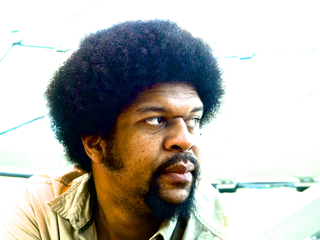 The second concert of Festival Baltimore features a dynamic reading of the complete works by Paul Creston (1906–1985) for alto saxophone and keyboard, performed by the Firebird Duo (saxophonist Matthew Evan Taylor (pictured) and pianist Asiya Korepanova). This brash and rhythmically incisive music — with a hint of lyricism and sensitivity — includes:
Rapsodie for saxophone and organ, Op. 108 (1976)
Suite for alto saxophone or clarinet and piano, Op. 6 (1935)
Sonata for alto saxophone and piano, Op. 19 (1939)
Concerto for alto saxophone, Op. 26 (1941)
Raised in Birmingham, Alabama, saxophonist Matthew Evan Taylor was exposed early at an early age to the music of Cannonball Adderly, Miles Davis, John Coltrane and Ornette Coleman. After a five year stint touring as a founding member of Sony Music recording artists Moses Mayfield, Taylor moved to Miami in 2009 to focus on composition, and earned a DMA at the University of Miami. His music has been premiered in Miami, New York City, San Francisco and Cortona, Italy, and has been performed by the Imani Winds, the Cleveland Orchestra, the Detroit Symphony Orchestra, pianist Marilyn Crispell, and clarinetist Gregory Oakes. His works have garnered praise in publications such as the Miami Herald and The Huffington Post. Taylor has also made a name for himself as performer, playing throughout North America and Europe. In addition to work in free improvisation, he also plays classical, jazz and rock repertoire.
The fiery Russian-born pianist Asiya Korepanova has established a career as an international virtuoso, with performances in Russia, England, France, Germany, Austria, Spain, Italy, Luxembourg, Greece, the Czech Republic, Australia, Kuwait, and India. In the United States, she has been presented by the Phillips Collection in Washington, D.C., the Bargemusic Series in New York, the Dame Myra Hess Memorial Series and Pianoforte Foundation Series in Chicago, and at Carnegie Hall with the New England Symphonic Ensemble, in addition to appearances in Baltimore, San Francisco, Los Angeles, Miami and Atlanta. Her recitals have been broadcast nationally by NPR stations WFMT and WETA, and her work has been featured on CNN. In 2016, Korepanova became artistic director of the Capriccio Festival in Calabria, Italy. In 2017, Korepanova launched Music for Minds, an organization designed to increase public engagement with classical music.
Admission to this Festival Baltimore event is free, and tickets are not required.