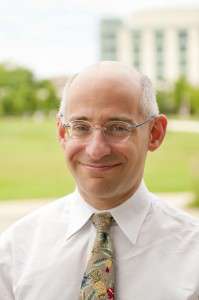 Welcome to the College of Arts, Humanities, and Social Sciences at the University of Maryland, Baltimore County. From visual arts to economics to psychology, from ancient studies to media & communication studies, and from Asian studies to American studies, our departments and programs span the disciplines, the centuries, and the globe. True to the liberal arts mission, our students and faculty ask questions fundamental to human existence: Who are we? Where have we been? What matters? Through diverse, challenging courses and an array of opportunities for research, creative work, internships, and other co-curricular activities, our students develop skills and knowledge that prepare them for a variety of careers and a lifetime of thoughtful citizenship in a complex world.
Reflecting UMBC's deep commitment to undergraduate education and community outreach, as well as to graduate education and research, the College has much to offer our students, the campus community, and the Baltimore-Washington metropolitan area. With a diverse array of some 30 Bachelor's, 16 Master's, and 6 Ph.D. programs, some offered at the Universities at Shady Grove in Montgomery County, the College comprises more than 270 full-time faculty members, 4,500 undergraduate students, and 1,300 graduate students. It awards more than half of UMBC's undergraduate degrees and graduate degrees and also offers teacher certification programs. The College is also home to UMBC's generous programs for outstanding undergraduate students in the arts (Linehan Artist Scholars Program), the humanities (Humanities Scholars Program), and the social sciences (Sondheim Public Affairs Scholars Program). Our graduates go on to graduate and professional study at the highest rate among University System of Maryland campuses, and they go to programs in some of the most distinguished universities in this country and abroad.
Many of our programs cross traditional disciplinary boundaries to provide fresh insights from multiple perspectives. A number of centers, including the Dresher Center for the Humanities, the Imaging Research Center, and the Maryland Institute for Policy Analysis and Research, also promote important multidisciplinary research. A magnificent new Performing Arts and Humanities Building is transforming the face of the campus and making UMBC all the more an intellectual resource and cultural destination for the area.
At the heart of the College of Arts, Humanities, and Social Sciences are our faculty members: dedicated and effective undergraduate and graduate teachers and creative, path-breaking scholars and artists. Faculty members have won numerous fellowships, awards, and research grants from such organizations as the National Endowment for the Humanities, the National Endowment for the Arts, the National Institutes of Health, the National Science Foundation, and the Guggenheim Foundation. Their research serves the public good by producing new knowledge about issues ranging from health and aging to education to environmental systems. Their articles, books, compositions, and exhibitions put our faculty at the forefront of their fields, internationally as well as in the United States. Under faculty membership, our undergraduate and graduate students are involved in innovative research projects and creative endeavors under the mentorship of our faculty. (Departmental Links will take you to further information about our faculty members, as well as much more information about our academic programs.)
I invite you to browse our website and to direct inquiries to specific departments, to the Office of Undergraduate Admissions, or to the Graduate School. The Dean's Office will also be glad to assist you in any way we can, and would be delighted to hear from you.
Scott E. Casper
Dean of the College of Arts, Humanities, and Social Sciences
Fine Arts Building, Room 429
1000 Hilltop Circle Baltimore, Md. 21250
(410) 455-2385 (phone)
(410) 455-1095 (fax)
Media
Last updated January 11, 2017.