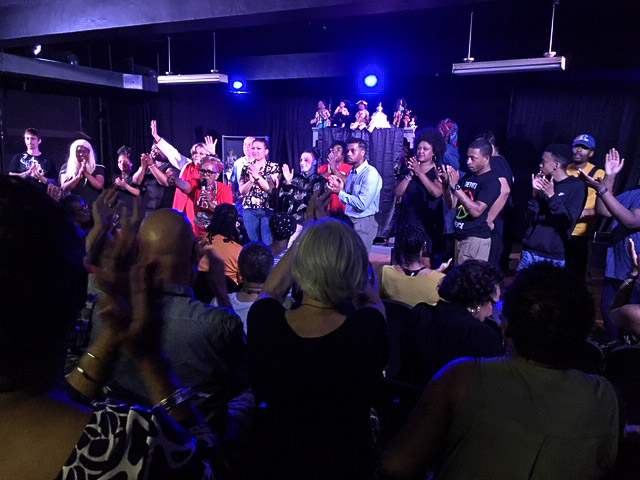 What is Charlesmead?
The Charlesmead Foundation is a Baltimore-based philanthropic organization.
Who is eligible to apply for funding through Charlesmead?
Full-time faculty and full-time staff may apply for either category of funding: up to $1,000 or over $1,000. Full-time graduate students may apply for up to $1,000. Deadlines are different for these two categories. See answer to deadline question below.
What kinds of projects have graduate students pursued in the past?
Let's hear from alumna Rachel Wallace about her project: The UMBC-Charlesmead Initiative for Arts Education is a fantastic opportunity for graduate students! We can apply for up to $1,000 in funding for arts education opportunities. My name is Rachel Wallace and I was a graduate student in art education. When the pandemic closed schools in March and Baltimore shifted to virtual learning, it was clear that the majority of my students did not have access to art supplies at home. With the help of the Charlesmead Initiative, I was able to create art supply packets and instructions to send to my students. Although they could not be physically present in the art room, they still had the tools to create and express in their homes, which is so important during this time. Please consider applying for a Charlesmead Award and help enrich students' lives with the arts!
When are the deadlines for project proposals?
Proposals for up to $1,000 are accepted on a rolling basis. Proposals for over $1,000 are due October 15th (fall), January 15th (winter), and May 6th (spring).
*Notice: In order to encourage UMBC student participation in the Charlesmead Initiative for Arts Education, the Spring 2021 round of funding will prioritize  applications as follows: 1) graduate students; 2) undergraduates in conjunction with faculty serving as Principal Applicants; and 3) previous awardees requesting continued funding. *Deadline for Spring 2021 proposals has been extended to May 6th. 
Who is the target audience of the funding?
The priority group we hope to reach through projects funded by the Charlesmead Initiative are K-8 students in Title 1 Baltimore City Public Schools. A limited number of proposals that fit the spirit of the gift but not these exact parameters may be considered (contact Shekinah Davis, shekind1@umbc.edu to discuss in advance).
Can I submit more than one project proposal?
At this point in time, yes.
I have other questions that weren't answered here. Who can I contact?
Please reach out to Shekinah Davis at shekind1@umbc.edu.
We want to help you succeed!